Xitex WebContent M1 was designed with a strong focus to company requirements enabling effective creation, maintenance and update of web-presence  increasing overall efficiency of the company/organization in their internal and external environments.
As a result the productivity of the whole company and all groups involved benefits from every WebContent M1 installation.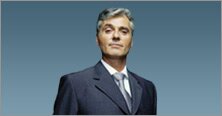 By facilitating easy access to the right content in the right language at the right time, you enable faster, better-informed   decisions to be made.

Increasing the value of your business offerings, driving knowledge sharing and, ultimately, substantially lifting productivity across all levels of your organization.

To tap the potential of your enterprise content and share it amongst your customers, partners, suppliers and employees, optimal control is essential. Xitex WebContent M1 is the leading-edge technology web content management solution that enables organizations to create, manage, distribute and deliver content. Xitex WebContent M1 is available at very reasonable prices, with instant implementation and easy use, quick ROI and ultimate TCO.
Additional value is being created by enhancement of the company image and sustaining efficient rapport of information and clients.
Xitex Web Content M1 is an unbeatable combination of price and quality.